December 2, 2021 - New Well-Architected Readiness Advisor Report
CloudCheckr's new Well-Architected Readiness Advisor report helps MSPs streamline the process of delivering AWS Well-Architected Reviews, while ensuring that your customers' AWS environments are continuously in compliance with the Well-Architected Framework.
This new report, which can be found under the Total Compliance menu of the report navigation, automatically centralizes CloudCheckr's Best Practice Checks and aligns them with their respective Well-Architected Review questions.  
The report also allows you to view, add, and edit notes for each question. Notes added to the Readiness Advisor report are synchronized between the AWS Well-Architected Tool and CloudCheckr, so that any updates made within the Readiness Advisor report will be synced back to the AWS Console upon save.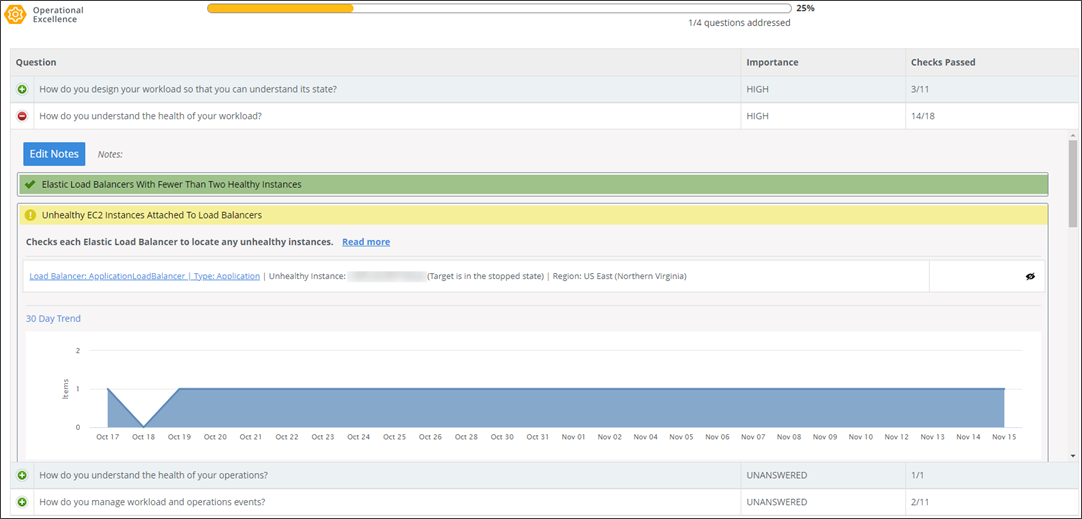 Check out the docs